Experts in the Construction Industry
Hanson Services Ltd is a family based, dynamic construction company, based in Hertfordshire, servicing nationwide. 
Family is the core of our business, meaning we have excellent internal communications and a strong, committed workforce; giving us a competitive edge over similar organisations. We are a family of three brothers, who along with our parents, cousins, aunties, uncles and other family members, are dedicated to protecting and maintaining our reputation in the industry. This is a lesson passed down to us from our father and has been ingrained in our family members for generations, meaning we provide the same high level of service to every job we deliver, regardless of size and have been doing so for the past 70 years.
We pride ourselves on taking an agile approach to our projects which enables us to have the flexibility required to provide perfect customer service.
Hanson Services Ltd is based in Royston, Hertfordshire, but we have nomadic workforces able to travel the width and depth of the country. In line with the services we offer, we are committed to minimising our emissions so employees will stay on site unless otherwise required to limit the unnecessary travel.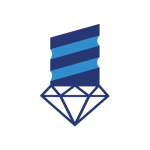 Our team of dedicated drillers, concrete sawing specialists are equipped with the best tools to cut through the toughest concrete and deliver a safe, accurate, cost-effective, concrete cutting and removal service. Whatever the project, big or small, our team of Diamond Drilling professionals are sure to have just the thing to get the job done.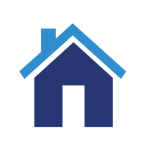 Residential & Commercial Property Development
With over 50 years experience, where we have an extensive portfolio of residential developments in the Hertfordshire, Cambridgeshire and Bedfordshire, managing every aspect of the project, from single bespoke sites through to larger scale developments.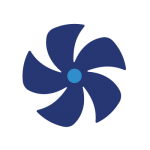 Air Testing or Air tightness testing, air infiltration or air permeability testing is a test to indicate the cubic metres of air leakage per hour per square metre of external area of the building. Our team of experts were one of the first companies to offer air testing since Part L1A Regulation was introduced in 2006, therefore we are more than ready to take on the job.
Supporting the Local Community
We are also keen to support charities; sponsoring our Royston Under 8's team, the Flavasum Trust, The Alan Shearer Foundation, Prostate Cancer UK and we have recently partnered with Addenbrookes Charitable Trust (ACT) to focus specifically on the Children's Services Department. Third generation, family run business based in hertfordshireshire with over 50 years of experience. Trusted by Industry Experts
A well established team of highly skilled experts in their field From our headquarters North of London we offer a reliable and dedicated service nationwide. Industry Accredited Specialists
From our headquarters North of London in Hertfordshire, we offer a reliable and dedicated service nationwide. The safety of our employees and those we work with are of the upmost importance and we ensure our staff are trained to minimise hazards in the workplace. 
Contact us today for a FREE QUOTE TODAY
Make an enquiry with Hanson Services Experts in the construction IndustryHanson Services Experts in the construction Industry